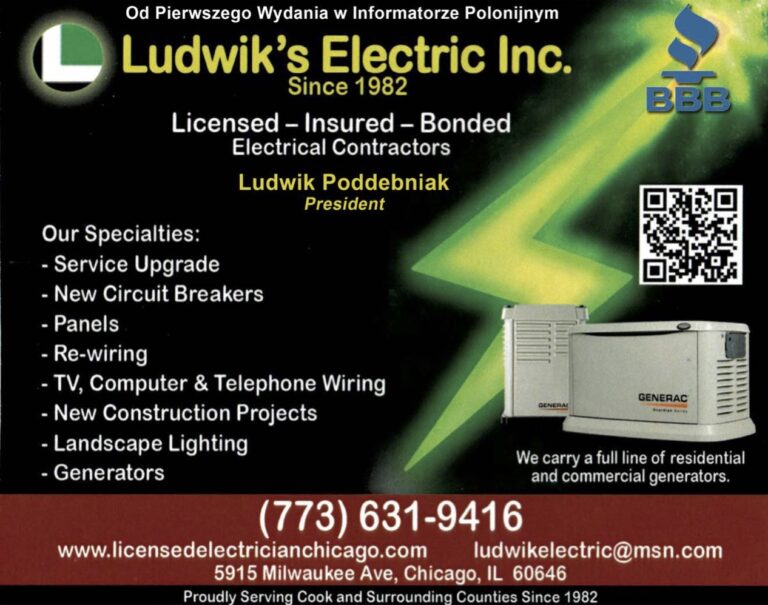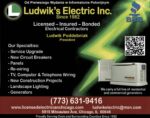 Long Business Description
Ludwik's Electric, Inc. - Ludwik Poddebniak
5915 N. Milwaukee Ave.
Chicago IL 60646

If you're looking for an electrician who can get the job done on time and for a reasonable rate, Ludwik's Electric can help. We work throughout Chicago, IL, and have 33 years of experience in the field. We're active community members, and we want our neighbors in the area to be able to take care of their properties safely and efficiently.


We're pleased to be able to offer a variety of services so that our clients can come to us for any type of electrical concern. Some of the services we offer are:


Commercial electrical wiringElectrical service upgradesHome generator installationsElectric panel installations


Call us at Ludwik's Electric so that we can help you by serving as your trustworthy electrician. We work on both commercial and residential properties in Chicago and the surrounding areas, whether the job is comprehensive or more limited in scope. We're available Monday - Friday, 7am - 5pm, and Saturday, by appointment. We accept cash and personal check as payment for our services.

Send Message to listing owner