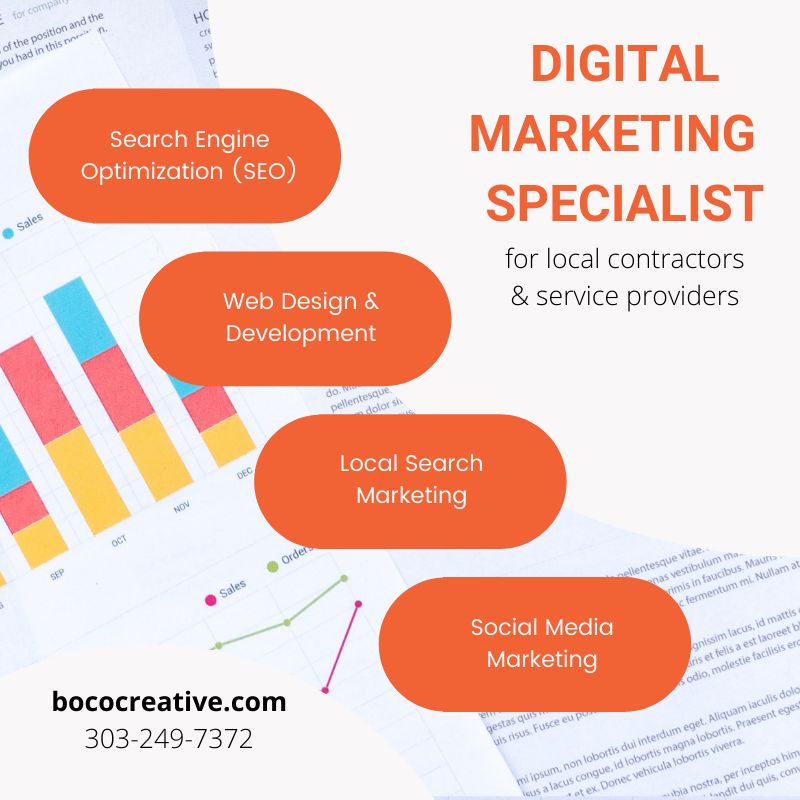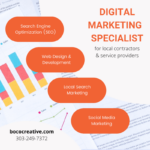 Short Business Description
Oferuje pelny serwis w zasiegu marketingu na internecie: budowanie stron internetowych (specjalizacja WordPress), optymizacja (SEO), social media, blogging, grafika. Wspolpracuje z firmami budowlanymi i innymi biznesami oferujacymi roznorodne serwisy dla klientow. Mam 15 lat doswiadczenia; pracuje zdalnie w Kolorado. Wiecej informacji: https://bococreative.com/
Long Business Description
SEO & Marketing Strategy to increase your organic rankings and grow qualified traffic to your website.
- Multi-channel marketing strategy
- ROI focused
- Growth-oriented
Web Design & Development - building an effective, fast, and responsive website for your growing business.
- Conversion focused
- Responsive & fast
- SEO-informed
Social Media Marketing - building multi-channel social media campaigns to grow your brand.
- Create engaging content
- Managing targeted ads
- ROI-driven campaigns