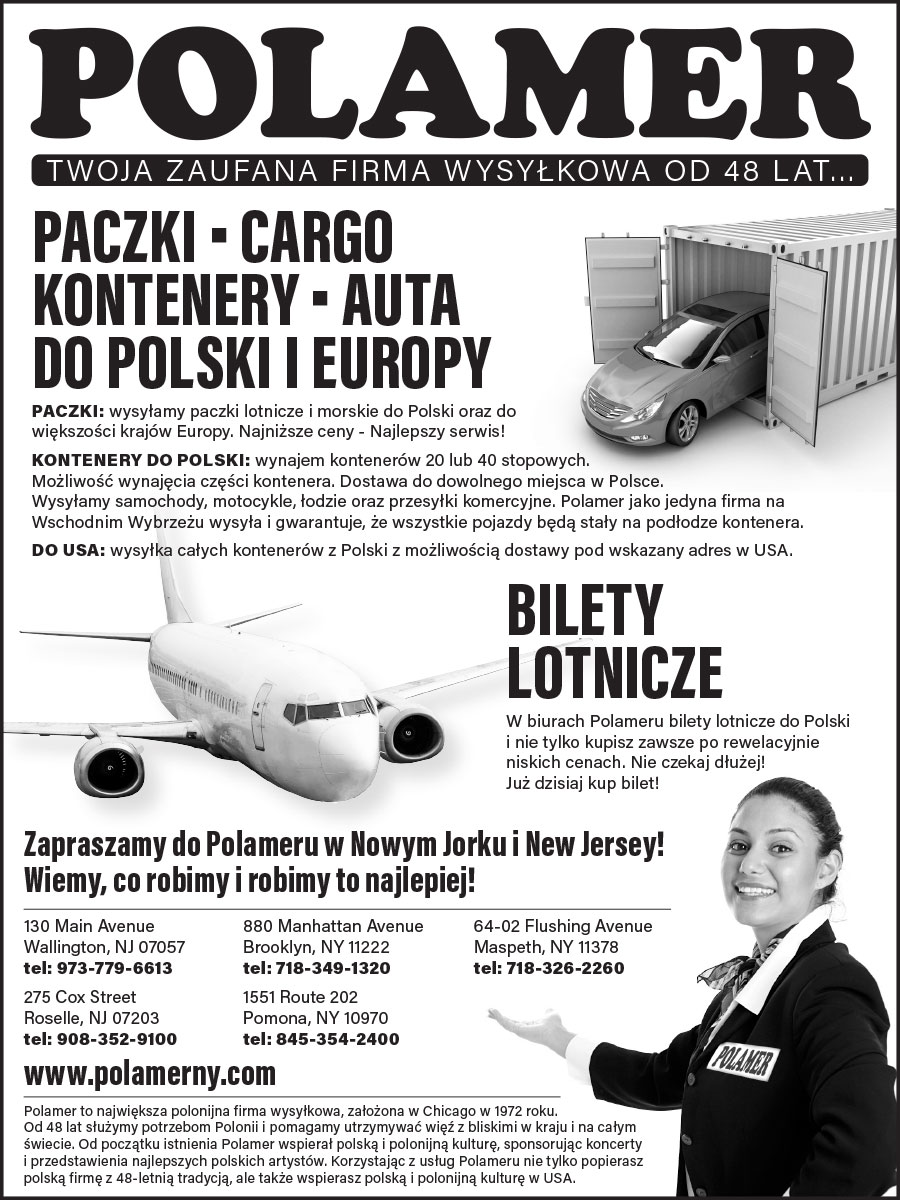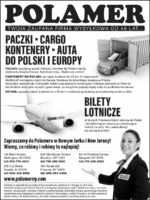 Long Business Description
Kontenery i auta do Polski
Ładujemy kontenery u klienta w domu lub w magazynie w Roselle, NJ (Polamer Cargo). Wynajem całego kontenera: 40 lub 20 stopowego. Kontenery dostarczane są do Gdyni. Za dodadtkową opłatą kontenery dostarczane są do dowolnego miejsca w Polsce. Możliwość wynajęcia części kontenera (kontenery dostarczane są do Warszawy). Polamer jako jedyna firma na Wschodnim Wybrzeżu wysyła w jednym kontenerze tylko dwa auta stojące na podłodze. Wysyłamy też motory i łodzie.
Bilety Lotnicze
W biurach Polameru bilety lotnicze do Polski i nie tylko kupisz zawsze po rewelacyjnie niskich cenach. Nie czekaj dłużej! Już dzisiaj kup bilet!
Polamer
Polamer to największa polonijna firma wysyłkowa, założona w Chicago w 1972 roku. Od 46 lat służymy potrzebom Polonii i pomagamy utrzymywać więź z bliskimi w kraju i na całym świecie. Od początku istnienia Polamer wspierał polską i polonijną kulturę, sponsorując koncerty i przedstawienia najlepszych polskich artystów. Korzystając z usług Polameru nie tylko popierasz polską firmę z 45-letnią tradycją, ale także wspierasz polską i polonijną kulturę w USA.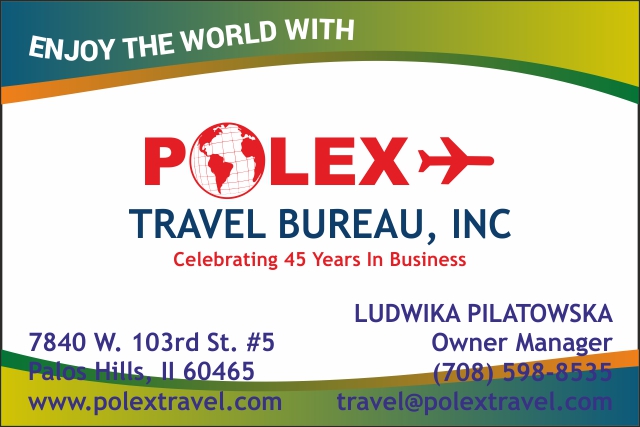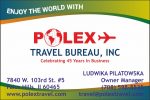 Long Business Description
7840 W.103rd St.#5, Palos Hills, IL. 60465
708.598.8535
http://www.polextravel.com/

Since 1973 experts in travel to Poland, Eastern Europe and now former republics of the Soviet Union. Also parcels forwarded to these countries. Forms, translations, visas, notary public, etc. MONEY TRANSFERS TO POLAND.

Short Business Description
528 Rahway Ave
Suite 201
Woodbridge Township, New Jersey, 07095
United States
Long Business Description
Więcej na temat Tanie Paczki
Wysyłka paczek do Polski nigdy nie była prostsza jak jest w Taniepaczki.net.Tanie Paczki
Firma nasza jako jedyna odbiera paczki prosto z domu klienta na terenie stanów NY,CT,NJ,PA. Wystarczy telefon a nasi kierowcy przyjadą, zważą, wypiszą deklaracje i wyniosą za was paczkę z domu. Nasze ceny są najbardziej konkurencyjne na rynku.