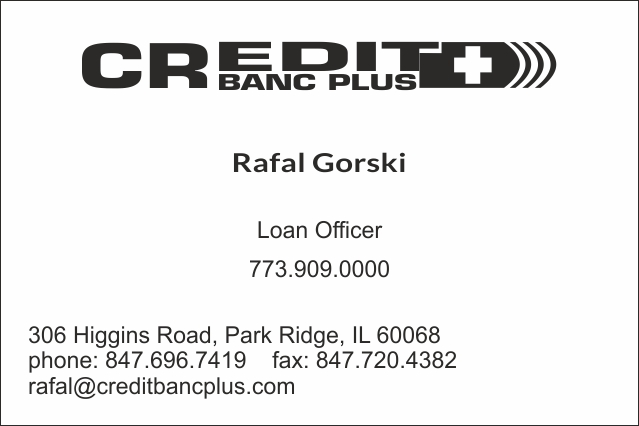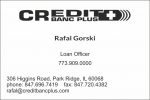 Long Business Description
306 Higgins Road, Park Ridge, IL. 60068
773.909.0000
847.720.4382

Credit Banc Plus


We are your friendly mortgage broker. We welcome walk-ins.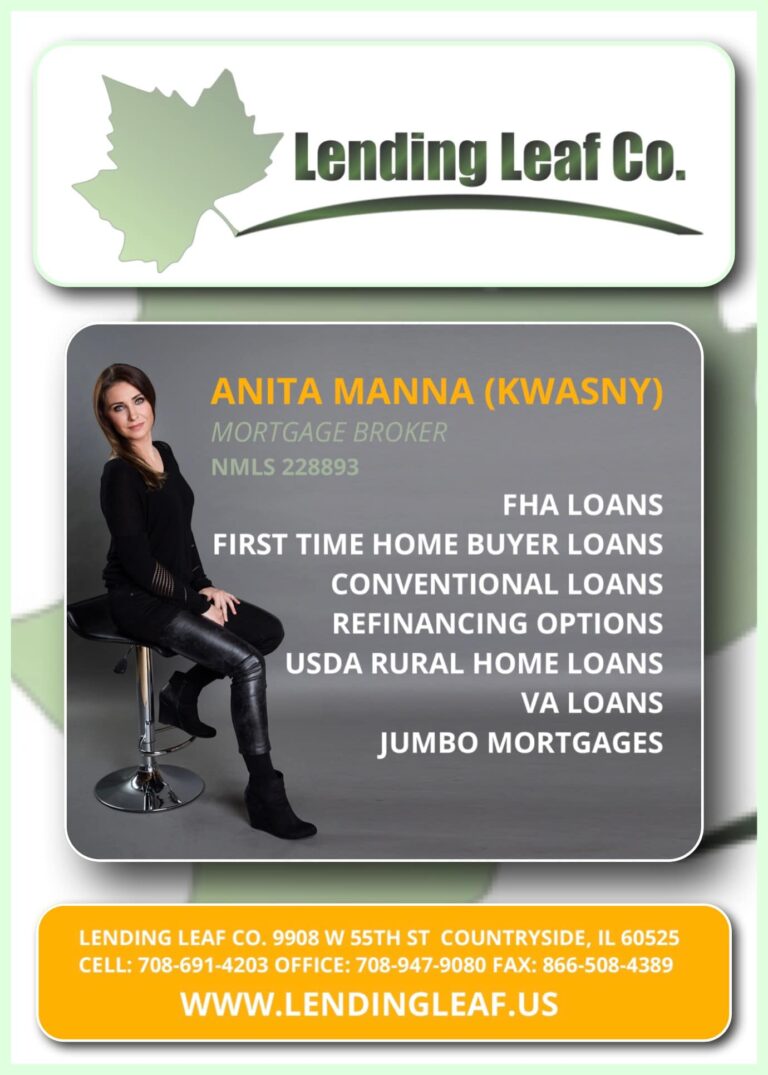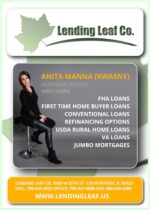 Long Business Description
Nasze doświadczenie i wiedza w branży kwalifikują nas do pomocy w znalezieniu najlepszego dla Ciebie finansowania kredytu mieszkaniowego. Zapoznaj się z różnymi opcjami kredytu na zakup domu i skontaktuj się z nami w dowolnym momencie, gdy chcesz omówić zakup swojego następnego domu.
Firma Lending Leaf Co. oferuje jedne znajbardziej konkurencyjnych stawek. Szybko i sprawnie zamykamy większość naszych pożyczek w 30 dni lub krócej
It is always a good time to buy a home! Call me to discuss the details! My direct line 708-691-4203 · Anita Manna · #buyahousetoday #happyclientshappyme
Short Business Description
411 Theodore Fremd Ave # 206S
Rye, New York, 10580
United States
Long Business Description
Więcej na temat SMB Compass
SMB Compass is a bespoke business financing and growth strategy consultancy. After careers indirect business lending spanning SBA, asset-based and non-bank working capital, our mission is to educate business owners on industry best practices as well as the many paths to be avoided. A trusted business financing consultant with $150 Million+ indirect lending experience across SBA, asset-based and non-bank working capital, keeping our clients away from the noise and in front of exclusive business financing options catered to you. Our services include SBA loans, Business line of credit, Asset-based loans (receivables, invoice financing, equipment, etc.), Term loans, Short-term working capital, Business debt refinancing & consolidation, Growth strategy.